Still struggling with Distraction?
In Becoming Indistractable, you'll learn how to permanently remove distraction from your life.
You'll learn powerful strategies to help you recognize and overcome your personal triggers and weak areas and be held accountable for making the changes needed to become the most effective version of yourself.
Complete exercises to apply the research from Indistractable to your own unique situation.
Internalize key lessons with self-paced, high-quality video recordings.
Access Nir's recorded responses to the burning questions of like-minded professionals also seeking to permanently overcome distraction.
Nir Eyal's writing has been featured in


Overcome Distraction Forever
Be honest. How often do you find yourself distracted throughout the day? You don't have to share the answer, but it's worth reflecting on.
How many hours do you think time gets wasted like this? Over the course of a week? A month? A year?
You're probably thinking, "I've already tried all the productivity stuff," and you would be right.
You've tried all the "productivity hacks"; you've tried again and again to simply focus, but the results are always the same. You somehow find yourself on social media, daydreaming, or doing anything but the work you should be doing.
Does the following sound like you?
You have ambitious goals you've set for yourself, but there are too many strains on your time and attention. There's the problem with procrastination of course, but it's also difficult to find the time in the day to do the things you've committed to. Where do the hours go every day?
You're also feeling overwhelmed. With so much work to do and so many competing priorities, it feels like you've taken on too much. Yet you know that there should be enough time in the day to get everything done.
Though it may be difficult to admit, you sometimes feel disappointed with yourself. You haven't been able to make the changes you want, and you find yourself falling back into old patterns.
First of all, it's important to not beat yourself up too much. It's normal to feel frustrated and overwhelmed when trying to build new behaviors.
Trying to create new routines is difficult at the best of times.When it comes to something as difficult as overcoming distraction for good, things can get pretty tough.
We need to take a more effective approach. It's time to change the way we think.
The Three Myths of Distraction
Distraction Myth #1: Productivity Hacks Eliminate Distraction.
There are hundreds of tools, tricks, tips, and productivity gurus out there, each with the perfect fix to transform you into the most productive version of yourself.
Pomodoro timers and site blockers each have their place, but they ultimately fail to get to the root cause of why we find ourselves distracted in the first place.
The Truth: Understanding and overcoming distraction requires one thing above all others: education. We can apply all the productivity tricks in the world, but if we don't get to the root cause of what's causing our distraction, we'll always find ourselves falling back into old patterns.
Distraction Myth #2: Maybe You're Just Lazy.
Day in, day out, you find yourself ignoring the work you know needs to get done. Despite your best efforts and best interest, you catch yourself opening new tabs and opening yourself up to new distractions. Surely, you just don't want to work. Surely, this must mean you're just lazy.
The Truth: The fact you're here reading means it's unlikely you're lazy. What's more likely is you simply haven't yet identified the trigger leading to your distraction. What's worse, thinking you're lazy can lead to a vicious cycle where you feel bad about being distracted, so you procrastinate to feel better, and then feel even worse!
Distraction Myth #3: All You Need is Willpower.
If you simply had enough willpower, then distraction wouldn't be a problem. You've done it before: three shots of coffee, a solid deadline, and a keen interest in what you're working on. All the other times you've been distracted have been because you're not committed enough to getting the work done. All you need is to persevere to get things done, right?
The Truth: While external pressures (and substances) can certainly help our productivity in the short term, this is just one piece of the puzzle. Contrary to popular belief, willpower can actually be improved. However, the answer to overcoming distraction is much more complex than willpower alone and again, relies on education above all else.
That's why I created Becoming Indistractable.
The Promise of Becoming Indistractable
Becoming Indistractable is designed to be the most time-effective way for busy professionals to seriously implement the years of research contained in Nir's best-selling book Indistractable.
You'll win back your most valuable resources of time and attention.
You'll become more available and present for loved ones, work more effectively, and actually live the life that you envision for yourself.
You'll permanently overcome distraction in your life, once and for all.
What You'll Get in Becoming Indistractable
7 MODULES OF HIGH-QUALITY
VIDEO LESSONS
Take a refresher course on the core Indistractable concepts. Get central takeaways from the book with dozens of high-quality video lessons explained by Nir himself.
COMMUNITY
Q&A EVENT RECORDINGS
Join others on their Indistractable journey by viewing pre-recorded Q&A sessions with Nir.
ACTIONABLE INSIGHTS
Take the lessons from Indistractable a step further. Apply the Indistractable framework to your own life with reflection questions designed to dig deep and help you understand and attack the areas you're struggling most.
SELF ASSESSMENTS
Bonus quiz questions after every lesson help you internalize and apply key concepts from the workshop.
Why Becoming Indistractable is Different
It's not about completing a few video lessons and calling it a day.
Becoming Indistractable contains seven high-quality video lessons to help you refresh your knowledge from the book.
It also includes several guided activities to challenge you to think about the research and how it really applies to your life.
You'll be asked questions to help uncover the true source of your distraction.
You'll also be guided through activities designed to help you take back control of your time and implement sound strategies to avoid distraction when it strikes.
It's not about discarding your useful technology.
When we lock ourselves away from the amazing technology that we rely on everyday, we hamstring our ability to reach our goals.
The Indistractable system works with technology, not against it.
It focuses on how to create internal change to leverage these powerful tools more effectively while avoiding their potential dangers.
365 Day Money Back Guarantee
The Workshop will help you, or it's free.
Nir founded two tech companies since 2003 and has taught at the Stanford Graduate School of Business and the Hasso Plattner Institute of Design at Stanford.
He is the author of two bestselling books, Hooked: How to Build Habit-Forming Products and Indistractable: How to Control Your Attention and Choose Your Life. Indistractable received critical acclaim, winning the 2019 Outstanding Works of Literature (OWL) Award.
Begin Your Journey Towards Becoming Indistractable
By the time you complete the workshop, you'll have taken back control of your time, set personal and powerful pacts to make sure things get done, and put strategies in place to identify and deal with internal triggers.
It doesn't matter whether you've read Indistractable a dozen times and still struggle with distraction or barely had time to skim—Becoming Indistractable is the ideal combination of activities and support to make sure you're able to take back control of your time and attention forever.
Becoming Indistractable is the skill of the century. Begin your journey and understand the advantage of truly being in control over your time and attention.
"I can think of no more important skill than focus and no better teacher than Nir Eyal. Being indistractable is the skill of the century."
-Shane Parrish, Founder of Farnam Street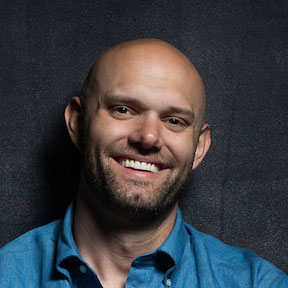 James Clear,
author of Atomic Habits
---
In a world filled with noise, Indistractable provides a framework that will deliver the focus you need to get results.
Alexis Ohanian,
founder of Reddit
---
Another must-read/listen from Nir Eyal . . . I was vigorously nodding along to parts of this book. A great foundation for bringing intention and focus to your work—and home—life.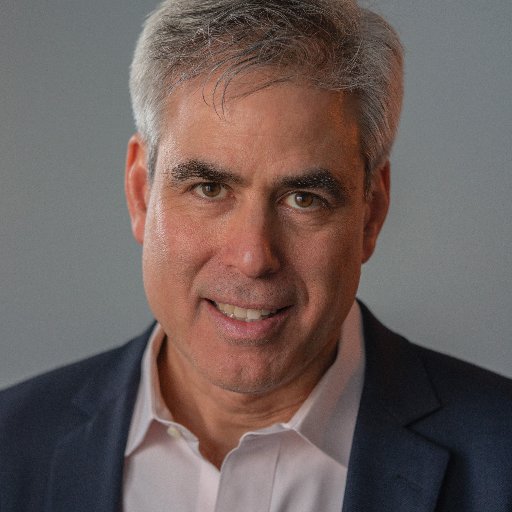 Jonathan Haidt,
author of The Righteous Mind
---
If you value your time, your focus, or your relationships, this book is essential reading. I'm putting these ideas into practice.
Arianna Huffington,
founder of Thrive Global and The Huffington Post
---
Indistractable is the best guide I've read for reclaiming our attention, our focus, and our lives.
Jake Oppenheim,
Senior Analyst at Goldman Sachs
---
Indistractable has equipped me with a valuable toolkit to better accomplish my goals in both my professional and personal life. I've seen immediate improvements by following Nir's strategies.
Charlotte Blank,
Chief Behavioral Officer at Maritz
---
Indistractable will help you make the most of your time and find peace and productivity in an increasingly distracting world.
You'll develop a fresh new relationship to managing your time and attention.
Think about the last time you crushed it at work: those times the hours disappeared and everything just got done.
Imagine being confident you could end every day like that—finishing the day with a feeling of pride you accomplished something important.
Instead of wrestling with distraction each day, you'll be back in the driver's seat of your life.
You'll have a clear understanding of what's important and, crucially, the understanding to avoid doing things that take you off track.
Becoming Indistractable Workshop
• 7 Modules of On Demand, High-Quality Videos Lessons
• Community Q&A Event Recordings
• Self Assessments and Reflection Activities
365 Day Money Back Guarantee:
The Workshop will help you, or it's free.
Becoming Indistractable is filled with practical, down-to-earth ideas for upgrading your ability to deal with distraction. I'm confident that you'll be happy with the experience. However, if you aren't thrilled with the results, then I think you should get your money back.
I'm in the business of making change, and of creating more value than I capture. That means if you're not satisfied, I'm not either. Just let me know and you'll get your money back, valid up to one year from purchase.
All I ask is that you make a meaningful attempt to complete all the reflections exercises and review the videos included. If you complete the first module and send me the accompanying completed worksheets and still feel it isn't worth your time, you'll receive a full refund.
Frequently Asked Questions
What's the difference between this workshop and Indistractable (the book)?
This is a brand new workshop designed to be the easiest way to implement lessons from the years of research compiled writing Indistractable:
While Indistractable provides activities to implement lessons from each chapter, many readers simply don't manage to find time to go through these on their own. Becoming Indistractable is a structured program designed to fit into the schedule of a busy professional already struggling with distraction and a lack of time.
Becoming Indistractable also features several hours of high-quality video content, intended for Indistractable readers to get high-level takeaways from the book's research and internalize key concepts in a brand new format.
The workshop includes quizzes to help reinforce key lessons as well as deep reflection activities. With a guiding structure for approaching the material, you'll be able to apply the research and takeaways in a way that's highly personalized to your unique situation.
Becoming Indistractable also features recordings of prior community Q&A sessions, where Nir addresses questions about distraction psychology.
Who is this course for?
The Becoming Indistractable course is designed for busy individuals who want to take back control of their time and attention. It's a complete system for permanently overcoming distraction in your professional and/or personal life.
Can I take this course while working full-time?
Absolutely! The workshop is designed for busy professionals interested in regaining control of their time and supercharging productivity.
All video lessons and recorded Q&A sessions are made available for viewing at your convenience, and the reflection activities can be completed at your own pace.
Instead of figuring out how to apply the research from the Indistractable book on your own, this workshop gives you a complete system for applying the research to your own unique situation.
What if I haven't read Indistractable?
While having read Indistractable may help you get an overview of the research and lessons before participating in the workshop, it's not essential.
This experience is designed for all levels to implement the lessons from the book in the easiest and most time-effective way possible.The key takeaways in the high-quality video recordings will quickly get you up to speed with core concepts from the book, and accompanying activities are answered after each lesson so you get a recap and the correct context.
Where can I access the course once I've registered?
Upon registration, you will receive login details to access the course dashboard via email.
How much time should I commit to this course?
While every student's commitment to the course will be slightly different, we recommend that students set aside 45-60 minutes each day they intend to commit to course study. This will give students focused time to watch the videos, complete the exercises, complete the self reflection activities, and consider how to apply the principles to their lives.
Do I need any special equipment to complete the course?
You will only need a computer and an email account. If you are a note-taker, a pencil and paper could prove useful.
How long do I have access to the course?
You will have lifetime access to the course after registration.
Once you purchase the workshop, you will have perpetual access to the high-quality video lessons and reflection questions.
What if I have additional questions?
If you're serious about permanently removing distraction in your life once and for all, this workshop is for you. You'll be given the opportunity to make the most of your time and live the life you envision for yourself.
Of course, there isn't any magic pill or formula inside the workshop.
You'll absolutely need to put in some work to uncover root causes and do some serious self reflection. But if you're up for the challenge, what you'll gain may transform your life and supercharge your effectiveness.
I'm confident that this workshop is the best combination of reinforced research, accountability, support and presentation to permanently get you back in charge of your time, your attention, and your life.
Becoming Indistractable Workshop
• 7 Modules of On Demand, High-Quality Videos Lessons
• Community Q&A Event Recordings
• Self Assessments and Reflection Activities