Nir's Note: In this guest post, Abhay Vardhan, discusses how to measure the strength of user habits with cohort analysis and retention rate. Abhay is a founder of Blippy.com and blogs at abhayv.com. Follow Abhay on Twitter @abhayvardhan.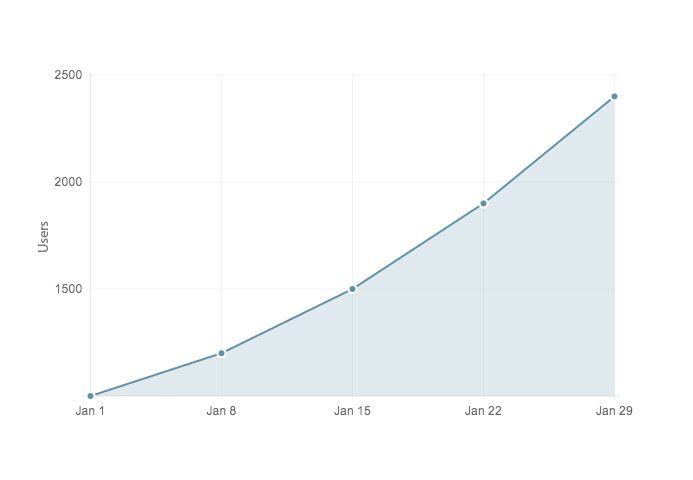 Imagine an entrepreneur showed you the graph to the right for his new app called, "PinterestForDogs."
You would think PinterestForDogs is doing quite well, right? Well, it depends.
A common mistake entrepreneurs make is to focus too much on user growth. Instead, it is often more important to ask: "Is the product creating a habit so users keep coming back?" and "How do we measure the strength of such a habit?" These questions are crucial because without establishing user habits, it is impossible to sustain a healthy user base. Eventually, all user acquisition channels saturate.
I learned this the hard way with our first product, a walkie-talkie app called blip.me that allowed users to record and share audio clips. Initially, we saw good viral growth as users invited others. User retention, however, was not so great; people were excited initially but dropped off within a few weeks. So how did it end? The app was downloaded by millions, but used by few.
Given the importance of establishing a user habit, how do we track it? In my experience, the best way to do this is by measuring retention rate through cohort analysis. Let us define these terms.